---
TV report in November, 2015
A TV report on the WheelBee V1.0 was broadcasted on channels
The report was made for the emission 
---
Watch the 2 vidéos: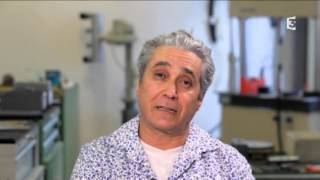 Inventer Demain 2015 : A cross-country wheelchair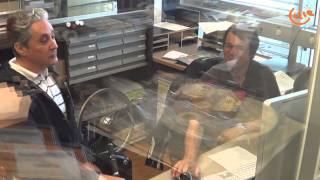 Demo of WheelBee No 1
1/1
Inventer Demain 2015 : A cross-country wheelchair

This invention corresponds to a need expressed by Michel Agolino, paraplegic, who had a gyropode adapted to its travels (movements), but who did not allow him (her) to work on an office(desk) or to eat at table.

Demo of WheelBee No 1

Here it is, a part of the human history of our electric, 2 wheel, wheelchair project. This video is embellished by magnificent shots taken at altitude by drones.
---
Welcome, 
The WheelBee project is a project designed to give handicapped people, in particular paraplegics, more autonomy in their daily travel.  Conventional wheelchairs often limit the distance that can be travelled, as well as the routes used (need to avoid steep slopes). Electric wheelchairs are heavier, bulkier and have limited manoeuvering capabilities which reduces their potential use. After a meeting with Michel, a paraplegic, we decided in 2013 to develop a chair based on a gyropode (Segway), suitable for indoor and outdoor use (work at a desk, eating a meal at a table,….) which has, to our knowledge, never been proposed. The prototype was launched in the spring of 2014. It is fully functional and is in daily use. But we won't stop there! Two new prototypes are being considered at hepia (an engineering school in Geneva) which will be based, this time, on another gyroscope (Ninebot). The first is a basic model (fixed height seat) which the purchaser can easily install and remove himself. The second will have the same features as the model developed previously in 2014, but it will be lighter, more elegantly designed and a lot cheaper.